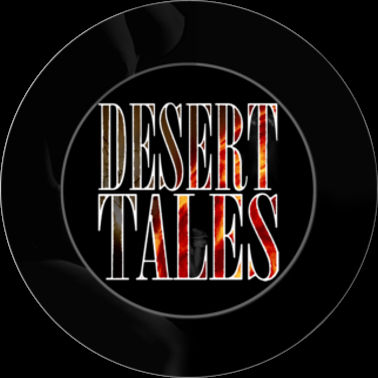 Desert Tales is the project of Tom Karrer. Born somewhere in Bavaria in the 80ties , he grew up with the sound of the seventies, discovered metal, found a big satisfaction in stoner and desert rock but he also likes many other styles of music. Just the feeling of a song has to be right.
He played in some bands like Zerfetzer, KOALA HIGH or Godsground and now playing with Woodhouse Gang and Zero Below, Desert Tales is a completly solo show with every instrument played by himself. In the last two decades there have been always some songs, which did not fit in his actual band styles or songs, he would not have had much fun with disussing it in a team. So he created this Project Desert Tales, in which he can do what he wants.
The debut album "Under Construction" consits of songs, which can broadly be defined as Desert Rock and some of them were written in the late 90ties. The lyrics are not based to a special concept, but they reflect special moments where a special issue took up the whole capacity of his brain.
Visit Desert Tales on
Elisabeth Karrer's aktuelles Musikkabarett: Heit is net mei Dog!"
Auf der jahrelangen Suche nach wirksamen Waffen gegen die Zustände in ihrem näheren und weiteren Umfeld, hat sich Elisabeth Karrer als Kabarettistin wiedergefunden.
In ihrem Abend füllenden Programm nimmt sie mal liebevoll, mal grantig menschliche Schwächen und Sünden aufs Korn. Dabei bekommen der einfache Mann ebenso wie die Politik ihr Fett weg.
Die aktuelle Musik CD zum Programm
Weiteres unter www.kabarett99.de